Postoperative Respiratory Complications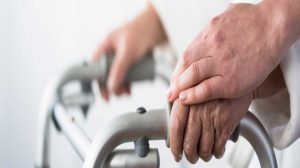 The term postoperative respiratory/pulmonary complication encompasses almost any complication affecting the respiratory system after anaesthesia and surgery. These complications occur commonly, have major adverse effects on patients, and are difficult to predict.
Changes to the respiratory system occur immediately on induction of general anaesthesia: respiratory drive and muscle function are altered, lung volumes reduced, leading to respiratory complications.
There is a wide spectrum of pulmonary complications which are as follows:
Atelectasis-resulting in post-operative hypoxaemia (commonest complication)
Pneumonia
Bronchitis
Bronchospasm
Exacerbation of previous lung disease
Pulmonary collapse due to mucus plugging of the airways 
What causes Respiratory complications post Operatively?
Patient-related risk factors include:
Age >65 years
Smoking
Obesity
General Health – poor functional status and reduced exercise capacity
Obstructive sleep apnoea
Preoperative anaemia
Surgical risk factors include:
Duration of surgery
Type of surgery
Site of surgery – Compared with 'other types of surgery', the incidence of pneumonia is significantly higher after abdominal aortic aneurysm repair, thoracic, upper abdominal, or neck surgery, neurosurgery, and major vascular surgery.
Type of surgery – laparoscopy has fewer complications than open
Requiring mechanical ventilation > 48 hours post surgery
Nasogastric Tube – presence associated with post operative pneumonia
Optimization of co-morbidities
Smoking cessation
Good post-operative analgesia – enables the patient to take deeper breaths and cough more effectively to clear secretions
Pre-operative physiotherapy

to provide adequate lung expansion and reduce atelectasis
inspiratory muscle training
Advice and training on airway clearance techniques
Aerobic exercise

Post-operative Physiotherapy

Deep breathing exercises and airway clearance techniques
Use of Incentive Spirometry
Early mobilisation and ambulation
Promote active cough and advice and education on the importance of same

Continuous Positive Airway Pressure
Optimisation of pharmological treatment such as inhalers and nebulisers
Improve nutritional status
Intra and post – operative rapid correction of hypoxaemia
Oral Hygiene
For high risk patients, surgical time should be minimised
Fast correction of hypoxaemia post operatively
What would physiotherapy treatment for Respiratory Complications pre and/or post operatively involve?
At Respiratory Physiotherapy Ireland, our physiotherapists will ensure you receive specialised treatment for your condition. We can offer you personalised physiotherapy pre and/or post operatively to help prevent or treat respiratory complications. Depending on a detailed assessment, you may be offered some of the following treatments: